How I Got Into The Grateful Dead
A fairweather Deadhead (mostly) defends the band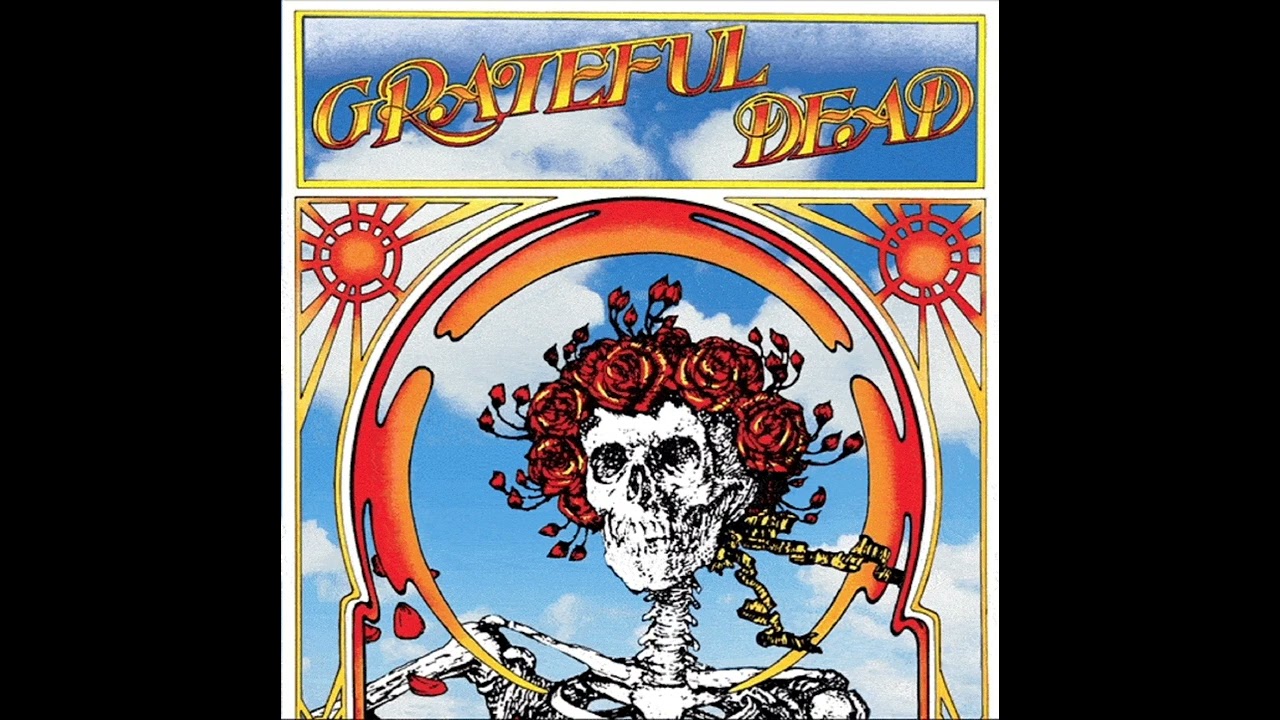 click to listen / album cover credit
The Grateful Dead - pretty good. A few great studio albums, a few bad studio albums, and a lot of good-to-great live albums with many moments of transcendence. You can't beat seeing the Dead live, and I say this as someone who's never seen them live but have been told too many times by people I trust. The Dead!
OK, fine. But what if that's not enough to convince you to try out the Dead? For a long time, I avoided the Dead on some made-up principle that I now can't remember. Now I've come to appreciate and even enjoy the Dead, though I don't knock anyone for not liking them.
A major factor of my eventual conversion was cherry-picking my favorite individual live Dead tracks and putting them together into my own made-up masterpiece Dead gig, which I've assembled below. There's an order to it, though you can also play it on shuffle.
I won't go into the weeds on why I picked certain songs over others and what makes each live album unique. The only rule I made was to avoid repeating any specific tracks, a rule I broke once. The only thing I'll say is that if you're new to the Dead and want to try just one live album, go for Europe '72.
The years written next to these albums mark release years, not necessarily the years in which these songs were recorded. You can check out all these songs on a version of this playlist I made on Spotify.
Grateful Dead (aka Skull & Roses) (1971)
"Big Railroad Blues"
"Me & My Uncle"
"Me & Bobby McGee"
"Wharf Rat"
"Not Fade Away / Goin' down the Road Feeling Bad"
Europe '72 (1972)
"Jack Straw"
"Brown Eyed Woman"
Reckoning (1981)
"It Must Have Been the Roses"
"To Lay Me Down"
Go to Nassau (2002)
"Franklin's Tower"
"Looks Like Rain"
"Saint of Circumstance"
"Uncle John's Band"
Without a Net (1990)
"Althea"
"Let It Grow"
"Eyes of the World"
"One More Saturday Night"
Live/Dead (1969)
"Dark Star"
"St. Stephen"
"And We Bid You Goodnight"
Fillmore West 1969 (Live)
"Morning Dew"
"Turn on Your Lovelight"
"The Eleven"
"That's It for the Other One"
"Jam"
"Caution (Do Not Stop on Tracks)"
Ladies and Gentlemen... The Grateful Dead (2000)
"Second That Emotion"
"Good Lovin'"
"China Cat Sunflower"
"I Know You Rider"
"Sing Me Back Home"
"Goin' down the Road Feeling Bad (with Tom Constanten)"
"New Minglewood Blues"
"Casey Jones"
"In the Midnight Hour"
Nightfall of Diamonds (2001)
"Feel like a Stranger"
"Built to Last"
"Stuck Inside of Mobile with the Memphis Blues Again"
"Deal"
-b