Leonard Bernstein: Music Does Not Mean Anything (1958)
On a unifying theory of music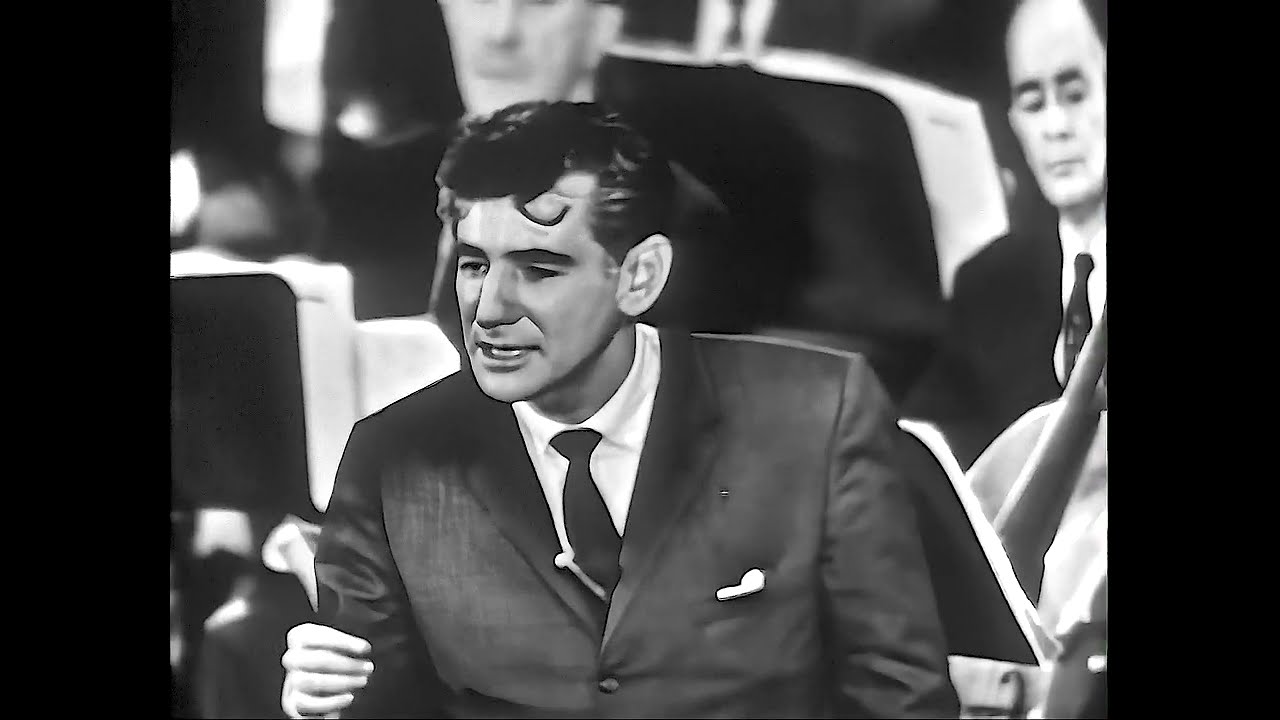 click to listen
"No matter how many times people tell you stories about what music means, forget them. Stories aren't what music means about at all. Music is never about anything. Music just is." - Leonard Bernstein
This video has my favorite definition of music: the scope and limits and, in the end, silliness of sound waves interpreted by humans. You can just watch the first seven minutes to get the general gist, though the entire video is worth watching.
Music is just notes. It's people who give it meaning.
I love this video because it pretty much stands for everything against what I do as a music critic. My job is to convince you that music is about something. Or in a definition Bernstein would have approved: My job is to explore how and why we give music meaning in the first place. What's the point of this all, etc. In a way Bernstein wouldn't have approved: How did someone like Leonard Bernstein come to give a lecture to a Carnegie Hall full of children in 1958 to talk about why music has no inherent meaning? What does it mean to be a master of nothingness?
This was Bernstein's first broadcast of the 'Young Peoples' Concerts' in 1958. The series had existed for decades with the New York Philharmonic. Bernstein, however, was the composer to bring the series to television - and thus a new audience within and outside Manhattan. He led the series for 53 concerts on CBS from 1958 until 1972. It had millions of viewers.
Bernstein was at his best as the charismatic teacher to the masses, a role he loved to play. He was a composer born exactly at the right time for TV, during a Cold War in which the United States had an incentive to tout such global-minded (and movie star handsome) American artist. He was the rare classical composer who became a genuine pop celebrity - the man called upon to play the fallen Berlin Wall yet cool enough to get name-checked in R.E.M. songs. Many fans and critics agree that he may have loved being a celebrity too much; Tom Wolfe's infamous 1970 "Radical Chic" pan against liberal elitism takes place in "Lenny's" Manhattan apartment during his il-fated fundraiser for the Black Panthers. That Lenny comes across as a man desperate for attention with an audience wishing to be seen by him only to ignore him. Master of a different kind of nothingness.
"He was a volcanic talent," Alex Ross wrote in 2018 for Bernstein's hundredth birthday, "but the future of classical music cannot consist in waiting for another telegenic superstar." Here, the telegenic superstar at least seemed to care about showing these children the joys of meaningless tones.
These kids look bored out of their minds.
-b